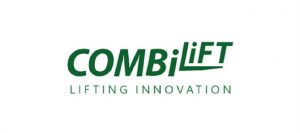 Moving long, heavy objects into tight places has always been a backbreaking process… until now!
CombiLift has solved this problem with their multi-direction, 3 wheel drive material handling units. Long loads can now be handled in a sideways motion, allowing for access to narrow aisles.
The wheels on these units can be positioned in forward-reverse, carousel or sideward modes, making difficult loads a thing of the past.
CombiLift offers a variety of lift capacities to choose from, so contact one of the Hupp ToyotaLift representatives to match one to your specific needs.
Want to have a chat with one of our Sales reps?
Click on your region in the map below to contact your sales rep!