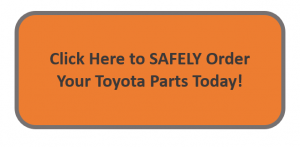 "When it comes to parts we try our best to please the customer, but don't just take our word for it!"
Parts and accessories for all makes and models of forklifts, sweepers/scrubbers, and industrial vehicles. Including but not limited to makes such as: Bulmor, Nilfisk-Advance, Hoist, Toyota, Heli, Aichi, Cushman, Hyster, Tennat, Clark, and Yale.
Over $1,000,000 in parts inventory
2 year Toyota Genuine parts warranty
Starlift replacement parts for all forklift makes and models
Forklift tires in rubber or poly from any manufacturer including Adtrac, ITL, Maine Tire, Unitrac, Thombert (manufactured in Newton, IA) and many other brands
Floor cleaning brushes and brooms
All types of cleaning chemicals and fluids
All fluids to help maintain your equipment such as brake clean, oil, anti-freeze, and transmission fluid
Management Reports when requested
Fleet management programs
Parts delivery available
Free Quotes
5 locations to serve you faster
Not Sure What part you need?
Call Us at one of the numbers below for a Free Onsite Site Evaluation Today!
Not sure what part you need?
Call us at one of the numbers below for a free onsite evaluation today!