Come Join a Toyota ASEC Certified Company.  We care about our Employees and Customers, you'll have a Career not a job!  Over 80% of our management positions are filled by internal candidates!
Click Here to electronically fill out our application!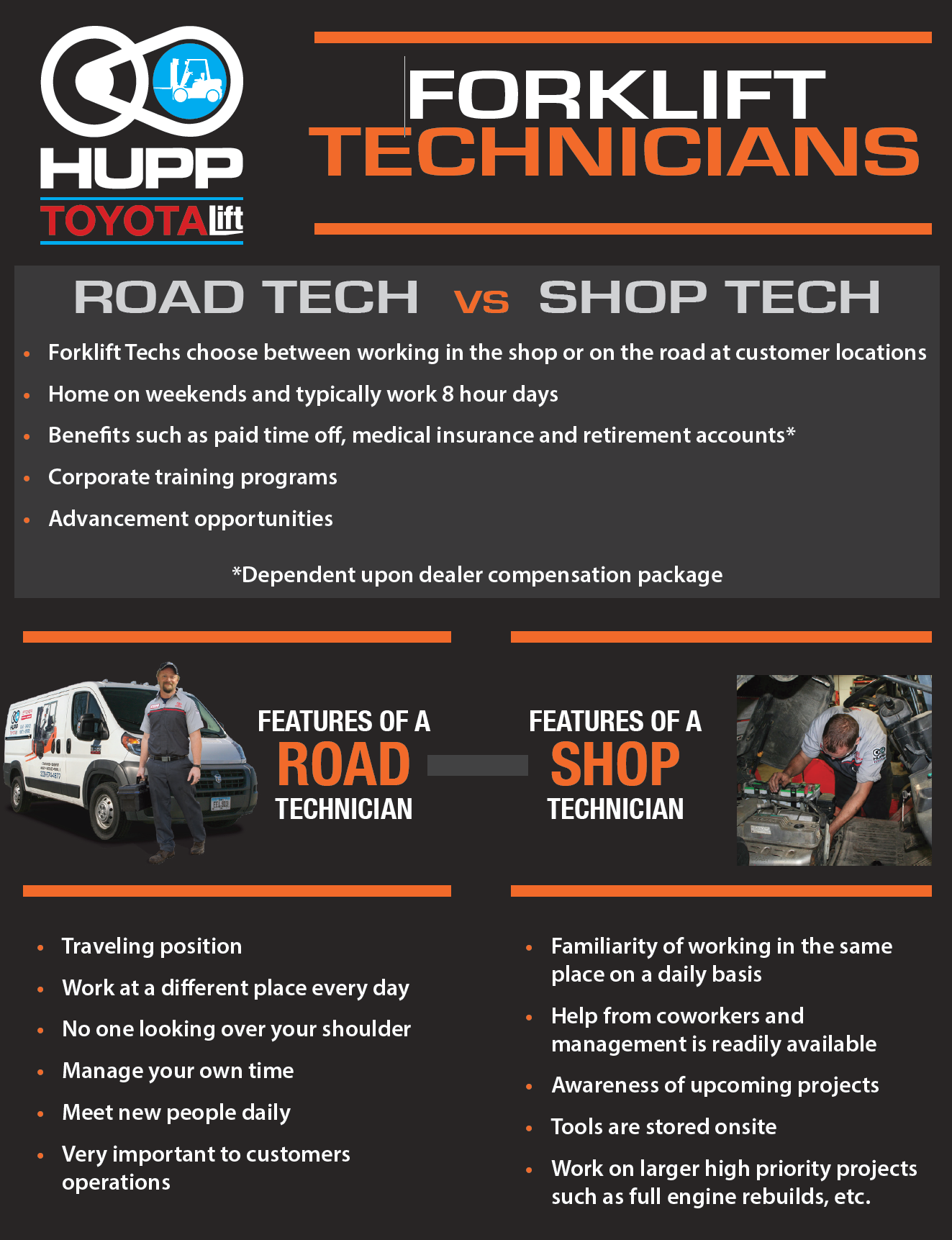 Mechanic
Hupp ToyotaLift is looking for a full time field service technician to diagnose and perform repairs and planned maintenance on material handling equipment. As a leading dealer of Toyota forklifts and material handling products, Hupp ToyotaLift has exciting opportunities for results-driven and self-motivated employees.
We offer COMPETITIVE PAY and a SIGN ON BONUS. Excellent benefits including 401(k), health, disability and life insurance, opportunities to grow, and a safe and respectful working environment. Come join our team today!
Duties Include:
Perform inspections and maintenance on customer equipment, rental equipment, and corporate vehicles.
Execute warranty and recall repairs.
Process paperwork, order supplies, on-line training and communicate with customers, office staff and fellow employees.
Requirements:
Valid Driver's license with clean driving record.
Supply own set of tools.
Operate power tools, hoists, hydraulic tools and material handling equipment.
Perform strenuous work, occasionally lifting up to 100 lbs.
Must be able to pass pre-employment drug screening and background check.
Industry experience is a plus, but not required.