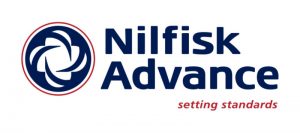 Whether you need to clean in confined areas or wide open spaces, you'll find that the Advance line of products is just what you're looking for! Offering sweepers, scrubbers, and sweeper/scrubber combinations.
Contact one of our Sales Representatives to help you find the cleaning equipment that's right for your application.
Most Popular Models Include:
SC750/800
Advance's low maintenance, walk-behind scrubber
Available with ExoFlex™ system
ADGRESSOR 3520/3820​
Advance's reliable, rugged rider scrubber
Steel chassis and metal bumpers stand up to tough environments
SW8000
Advance's indoor/outdoor power sweeper
50″ main broom and dual side brooms create a 77″ sweep path
One tough controls and single pedal foot controls
CS7010
Advance's Hybrid Sweeper-Scrubber
Available in LPG-Hybrid, Diesel-Hybrid, and ePower™ Battery
Allows for dry sweep and wet scrubbing in a single pass
Call Us at one of the numbers below for a Free Onsite Site Evaluation Today!