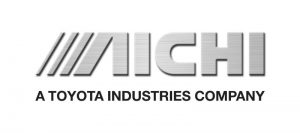 The country's #1 lift truck manufacturer now offers scissor and boom lifts of unsurpassed quality and performance, all at surprisingly affordable rates.
Aichi is the only company in the world to offer scissor lifts with brushless AC motor technology for longer duty cycles, less maintenance time and faster traveling speeds—up to 1.5 times faster.
Scissor lifts also feature 90-degree steering and optional, wheel-style control. And, Aichi scissor and boom lifts are protected by the industry's best warranty, and the support you expect from Toyota.
Want to have a chat with one of our Sales reps?
Click on your region in the map below to contact your sales rep!