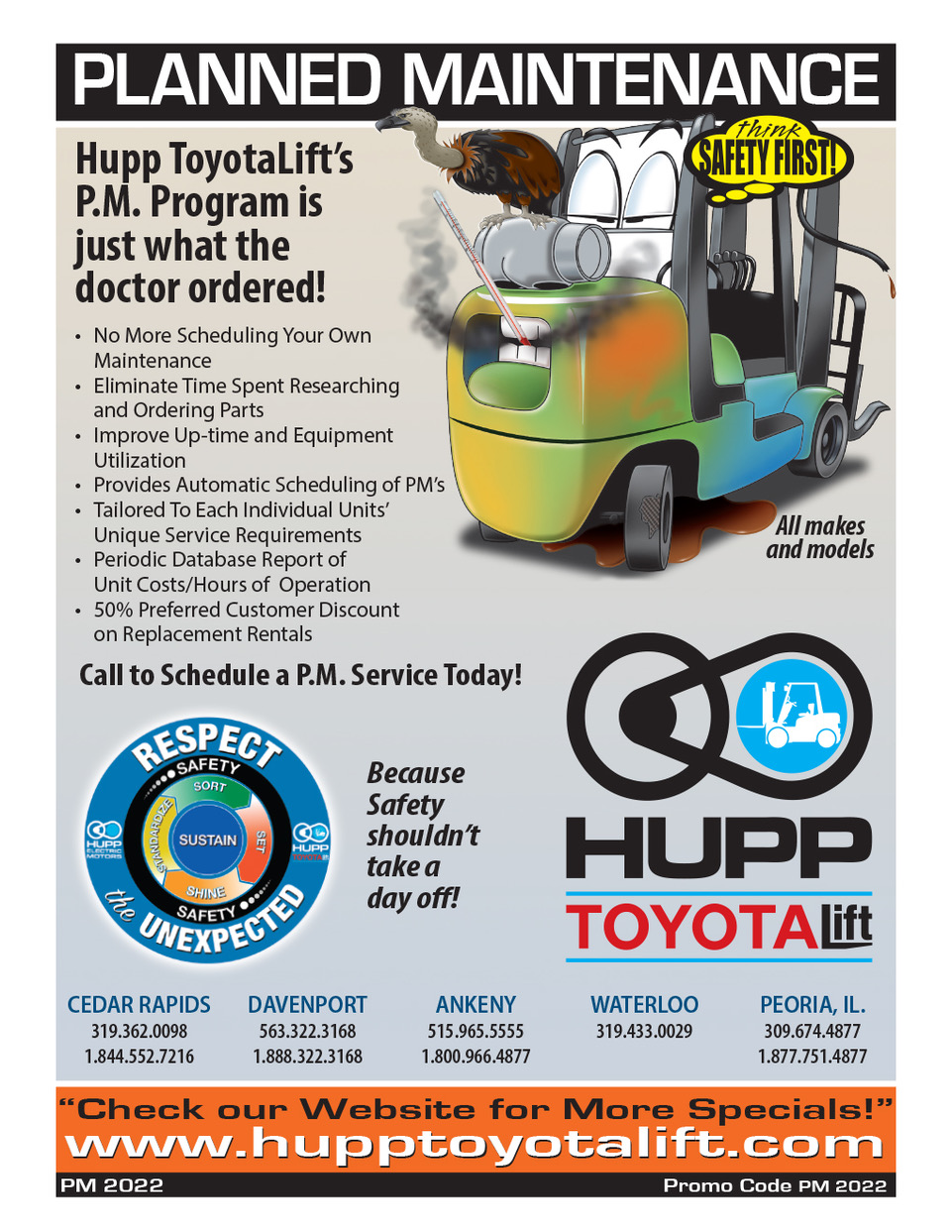 PLANNED MAINTENANCE
Hupp ToyotaLift's P.M. Program is just what the doctor ordered!
• No More Scheduling Your Own Maintenance
• Eliminate Time Spent Researching and Ordering Parts
• Improve Up-time and Equipment Utilization
• Provides Automatic Scheduling of PM's
• Tailored To Each Individual Units' Unique Service Requirements
• Periodic Database Report of Unit Costs/Hours of Operation
• 50% Preferred Customer Discount on Replacement Rentals
Call to Schedule a P.M. Service Today!